Menu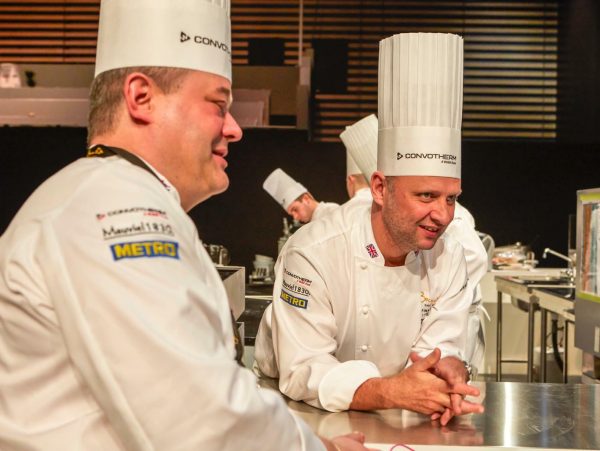 Bocuse d'Or Final 2019
The Bocuse d'Or 2019 Final took place in Lyon, France on the 29th and 30th of January. This year, the twenty four qualifying countries had to create two recipes to win over the judges: a rack of veal with 5 prime ribs as a tribute to Paul Bocuse and a Chartreuse of vegetables and shellfish as a tribute to Joël Robuchon.
Denmark were this year's winners with Sweden taking the silver award and Norway, the bronze. It was an honour to take on the role of Bocuse d'Or UK President this year and I am very proud of our very talented team who took 10th place. A huge achievement. Congratulations to all those who took part in what is always such a high standard of competition.
Bocuse d'Or UK Academy require funding in order to compete in future competitions. On Monday 18th of March I will be joined by 5 fantastic British chefs at Roganic, to serve a six-course meal, with proceeds going towards supporting Team UK.
Photography courtesy of Julien Bouvier, Jodi Hinds & Bocuse d'Or.
Merchandise
£35.00
Buy